Vickie Hawkins:
A Georgia Southern Staff Member's Commitment and Philanthropic Support of Student Living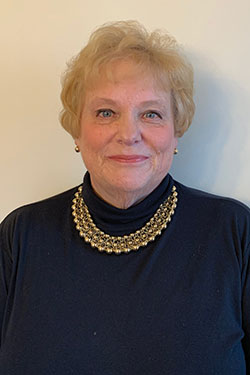 Vickie Hawkins' career in university housing and residence life spans almost half a century. Her love for the profession began at her alma mater, Appalachian State University. She gained valuable experience as a resident assistant for campus residence halls. Following her graduation, Vickie applied for an opening at Georgia Southern University. She got the job and stayed for 33 years. In her final role, she served 17 years as director of University Housing.
Hawkins' notable accomplishments at Georgia Southern include the oversight and management of two merged departments, Housing Operations and Residence Life, into the Office of University Housing. In this division she created and monitored a $27 million budget, oversaw the demolition or reuse of 16 residence halls, and assisted in the design and construction of 3,600 residence hall beds.
As a result of her experiences in University Housing, Vickie decided to make a future estate gift to the University and to designate this gift for student housing. Ambling University Development group (now known as RISE), which developed and constructed Centennial Place, created the "C. Vickie Hawkins Leadership Scholarship" in her honor. Vickie's future estate gift will be donated to that scholarship and the "Centennial Place Scholarship." Both provide housing resources for students working as resident assistants on campus. Hawkins' tenure in the Office of University Housing continues to be appreciated today by students who reside on campus and the staff and resident assistants who work for the residence halls that she worked so hard to build and enhance.
Back
© Pentera, Inc. Planned giving content. All rights reserved.